Honda earns top honors by KBB.com in the Best Buy Small Car, Midsize Car, Small SUV/Crossover and Minivan categories
Read This Article>
A Message to Our Customers About Airbag Recalls
Honda is committed to addressing the needs and concerns of our customers and making clear that we stand behind the safety and quality of our products.
Click here
to read more.

November 18th, 2014 by Detroit Area Honda Dealers
We love the 2015 Honda Fit here at Detroit Area Honda Dealers, and we're glad to say that we aren't the only ones. At this year's Specialty Equipment Market Association conference, Honda brought a special Fit to the event that helped bring the...
Read This Article>
What Makes a Honda Is Who Makes a Honda: Freddie's Story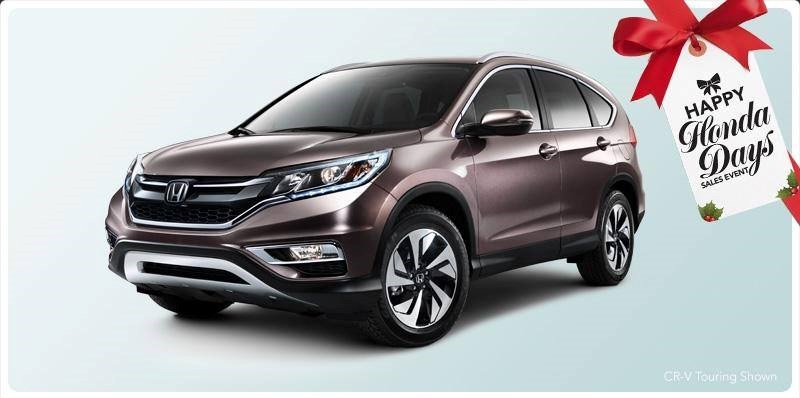 Keep your cool on icy roads
When ice covers the neighborhood pond, it makes skaters happy. But when ice covers the roads and highways, drivers feel quite differently about the slippery substance. Ice is a major cause of winter accidents because it's not always visible. Also,...
Read This Article>
The holiday season is supposed to be fun, but can easily turn into stressful times. Smooth out the bumps in the road with this handy survival guide for holiday stress. Exercise If you don't already follow an exercise regimen, you may be...
Read This Article>
The holidays may focus on family, but if certain family members continually bring conflict to the holiday table, you may need strategies to cope with the family battles. These five approaches may help you resolve conflict, or at least keep it from ruining your outlook.
Read This Article>
It's almost that time of year again, and before all the holiday gifts and decorations are even put away, the focus turns to the start of a new year, and, inevitably, New Year's resolutions. According to an article in Time magazine,...
Read This Article>
Subscribe Now!
Sign up today to receive your monthly newsletter.
The 2014 Civic Received Much Acclaim This Year, Including Top Safety Pick and The Kelley Blue Book Brand Image Award!


Driving Directions
Sales Dept. Hours
Mon & Thur: 8:30 am – 8:00 pm
Tues, Wed & Fri: 8:30 am – 6:00 pm
Sat: 10:00 am – 3:00 pm
Sun: Closed
Service Dept. Hours
Mon: 7:30 am – 8:00 pm
Tues – Fri: 7:30 am – 6:00 pm
Sat: 8:00 am – 2:00pm
Sun: Closed
From gingerbread houses and gingerbread cookies to moist gingerbread cake, gingerbread is a true American favorite around the winter holidays. In this sophisticated rendition, walnut-and-brown-sugar-encrusted baked pears offset the intense...
Read This Article>