10/15/2014 - NEW YORK - The Honda CR-V has won Motor Trend Sport/Utility of the Year for 2015. The CR-V claims the title with a long list of vehicle enhancements for 2015, including its improved fuel economy and uncompromised driving dynamics,...
Read This Article>
What Makes a Honda Is Who Makes a Honda: Angie's Story

October 9th, 2014 by Detroit Area Honda Dealers - Part of our role as Detroit Area Honda Dealers is to keep you informed with regard to everything the Honda brand does to make the world a better place. Honda has made it a point to make greener...
Read This Article>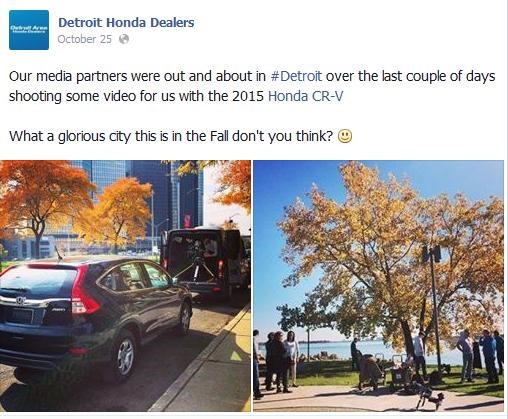 Car maintenance becomes even more crucial during winter. Here are some maintenance tips to help you avoid winter mishaps. Regular, routine maintenance. Some drivers falsely assume that once the heat of summer has ended, there's less of a need for...
Read This Article>
Falling temperatures and impending holiday feasts create the perfect storm to foil your fitness plans. You may find yourself tempted to store away your gym shoes in favor of your fleece blanket and flannel pajamas, and snuggle up for a long winter sleep.
Read This Article>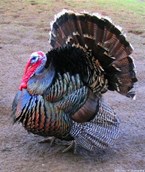 When friends and family gather around the Thanksgiving table, year after year the same course gets the spotlight: the turkey. It's big, it's beautiful, and it's (hopefully) roasted to perfection. But why should turkey get all the attention?
Read This Article>
Subscribe Now!
Sign up today to receive your monthly newsletter.

Driving Directions
Sales Dept. Hours
Mon & Thur: 8:30 am – 8:00 pm
Tues, Wed & Fri: 8:30 am – 6:00 pm
Sat: 10:00 am – 3:00 pm
Sun: Closed
Service Dept. Hours
Mon: 7:30 am – 8:00 pm
Tues – Fri: 7:30 am – 6:00 pm
Sat: 8:00 am – 2:00pm
Sun: Closed
Compromise a little on how foods are prepared and keep a sharp eye on portion control, and you can enjoy a typical traditional Thanksgiving dinner with all the trimmings without remorse or guilt.
Read This Article>